Community Manager
Alex Rowell
With in-person conferences and events making a comeback, we were thrilled to attend one of the largest developer conferences in the world as exhibitors. Developer Week presented a unique opportunity for our team to connect with other professionals in the field, learn from industry experts, network with potential partners, and, of course, hear directly from developers across multiple industries.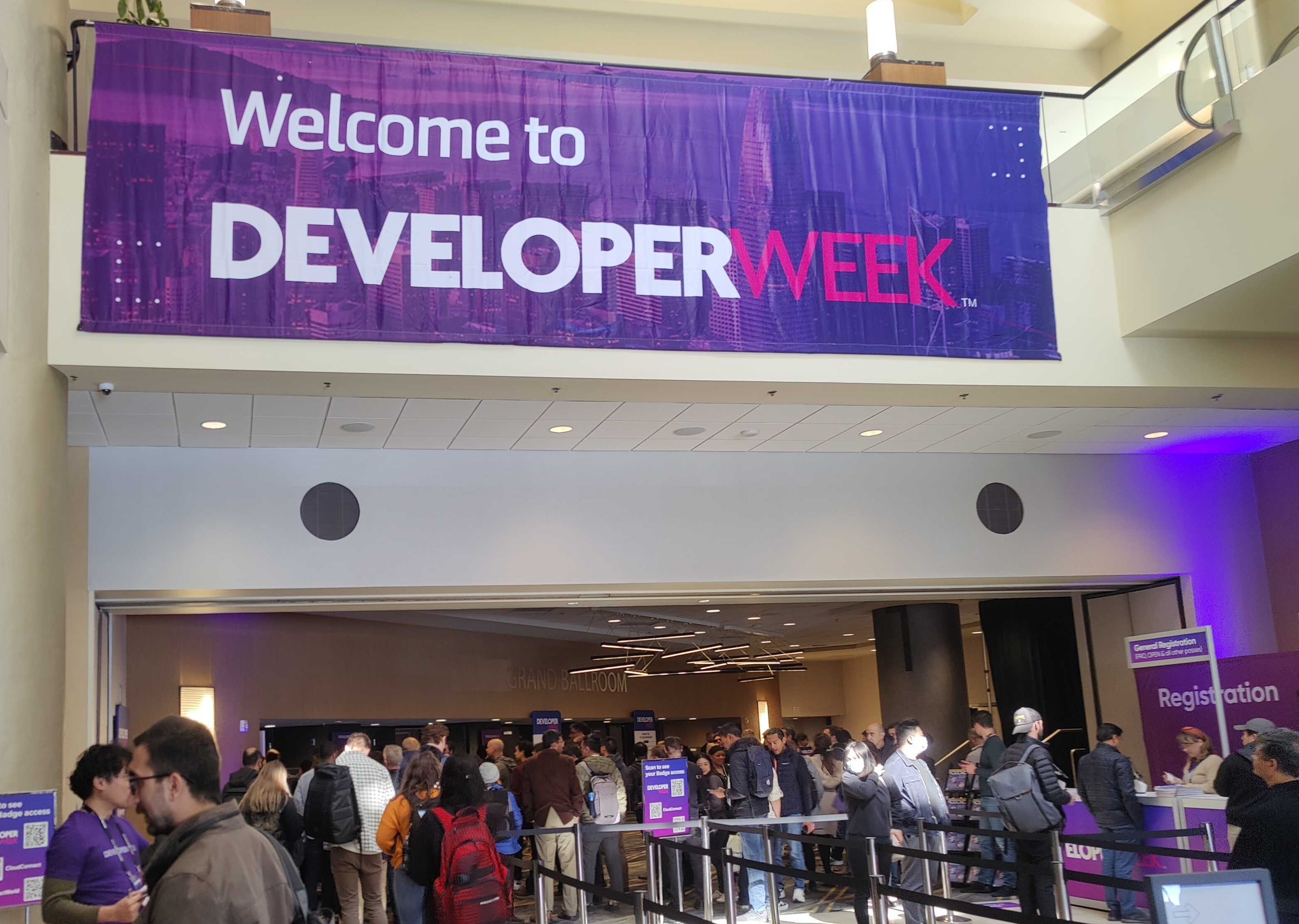 We had more conversations at our booth than could be summarized in a single blog, but several themes emerged over the course of the event.
Unified communication solutions, both internally and customer facing, are top of mind for people in all sectors and in both technical and nontechnical roles. Students, especially, were interested in real time communication and the ability to extend an existing feature set or codebase with custom functionality.
Many folks were looking for alternative offerings and directly comparing those options against the feature sets and costs of their current provider. Interestingly, while these comparisons were the metrics they were using to assess a new provider, most of them had a different reason for looking around – either a specific poor experience with their current provider, or lukewarm feelings about the quality of their service.
We also heard from many visitors to the booth that security, compliance, and testing were top of mind topics for them. We've had these types of conversations with folks from specific sectors (such as healthcare) in the past, but this year it was top of mind across the board.
Lastly, we had several conversations around hiring, with candidates looking for roles across the technical and experience spectrums. Regardless of what roles they were looking for, there was curiosity about how SignalWire handles being a fully remote company, and about the company culture specifically.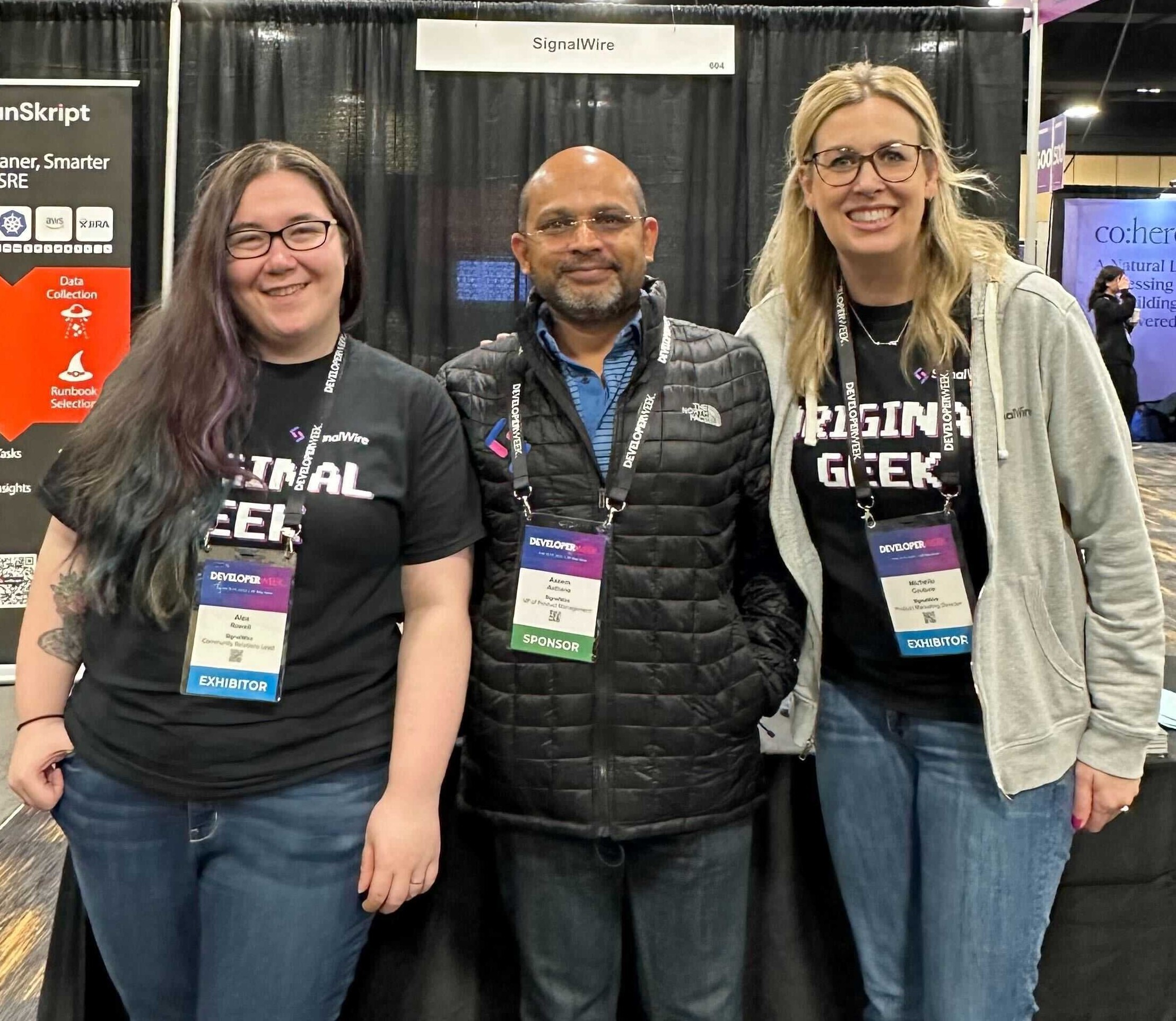 In addition to the conversations around products, we noticed an interesting trend with swag. With most attendees traveling for the conference, space was at a premium and many folks were more discerning about the swag they accepted. Many companies were offering small, high quality items to attendees they had good conversations with, and SignalWire was no exception. The 'Original Geek' shirts seen in the picture above, as well as the matching stickers, were extremely popular. You can expect to see us at more events with that design (or something similar) in the future!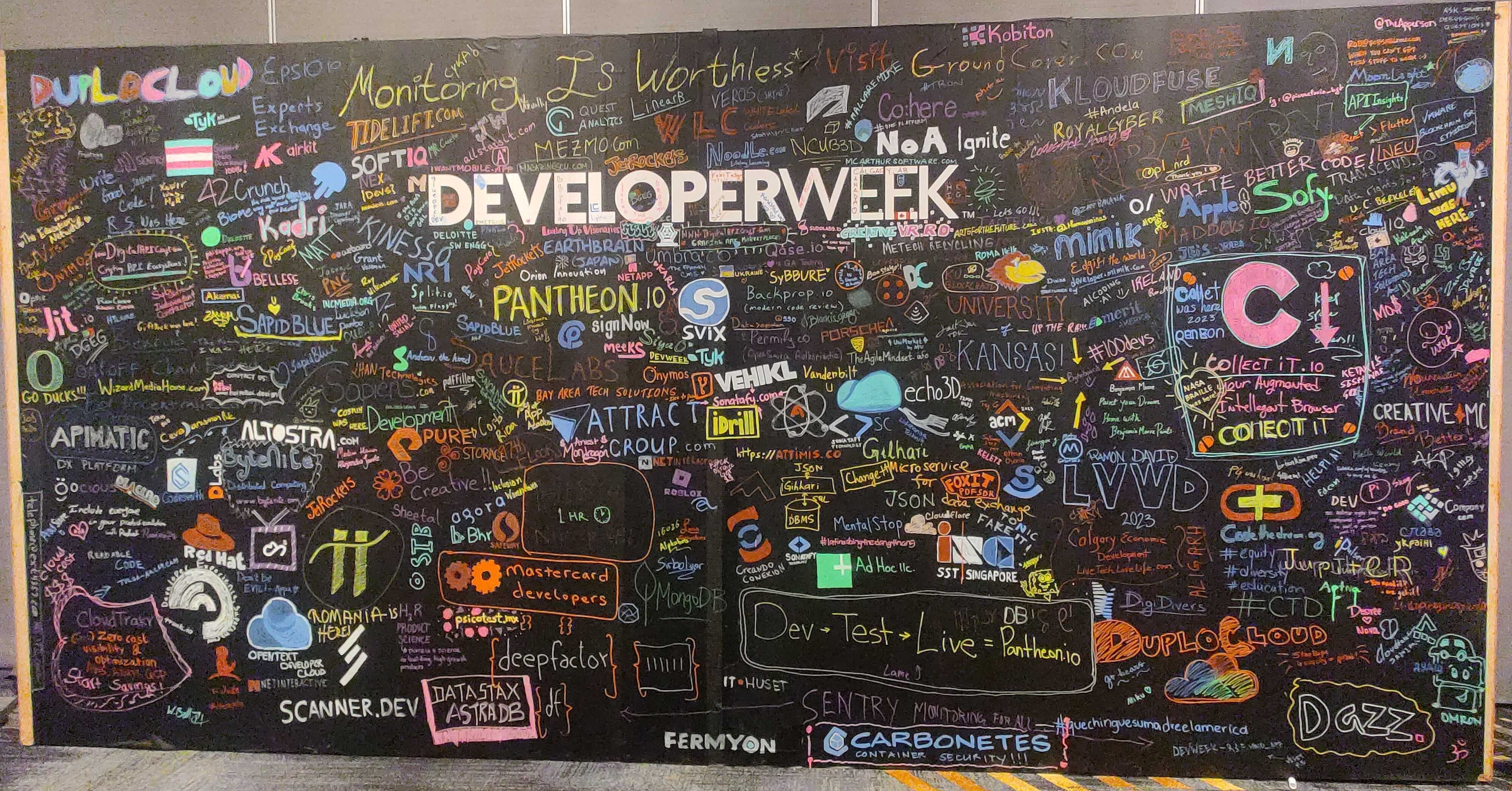 Our time at Developer Week 2023 has inspired us to continue pushing the boundaries of what's possible in the world of telecom, and we can't wait to show that inspiration through our product releases. Check out our upcoming events for other places you can connect with the team in person, and join us on our Community Slack to connect digitally.