Video layouts
SignalWire Work allows the moderator to choose the most appropriate video layout for the room type.
For traditional conference calls, the most common video layouts are:
Highlight Active Speaker — Enlarges the video of whoever is actively speaking and is surrounded by the other participants' smaller videos. 

Grid — (often referred informally as the Brady Bunch view based on a popular US television show in the 1970s)

Watch party file — which is appropriate for jointly watching an MP4 file or YouTube URL played into the conference.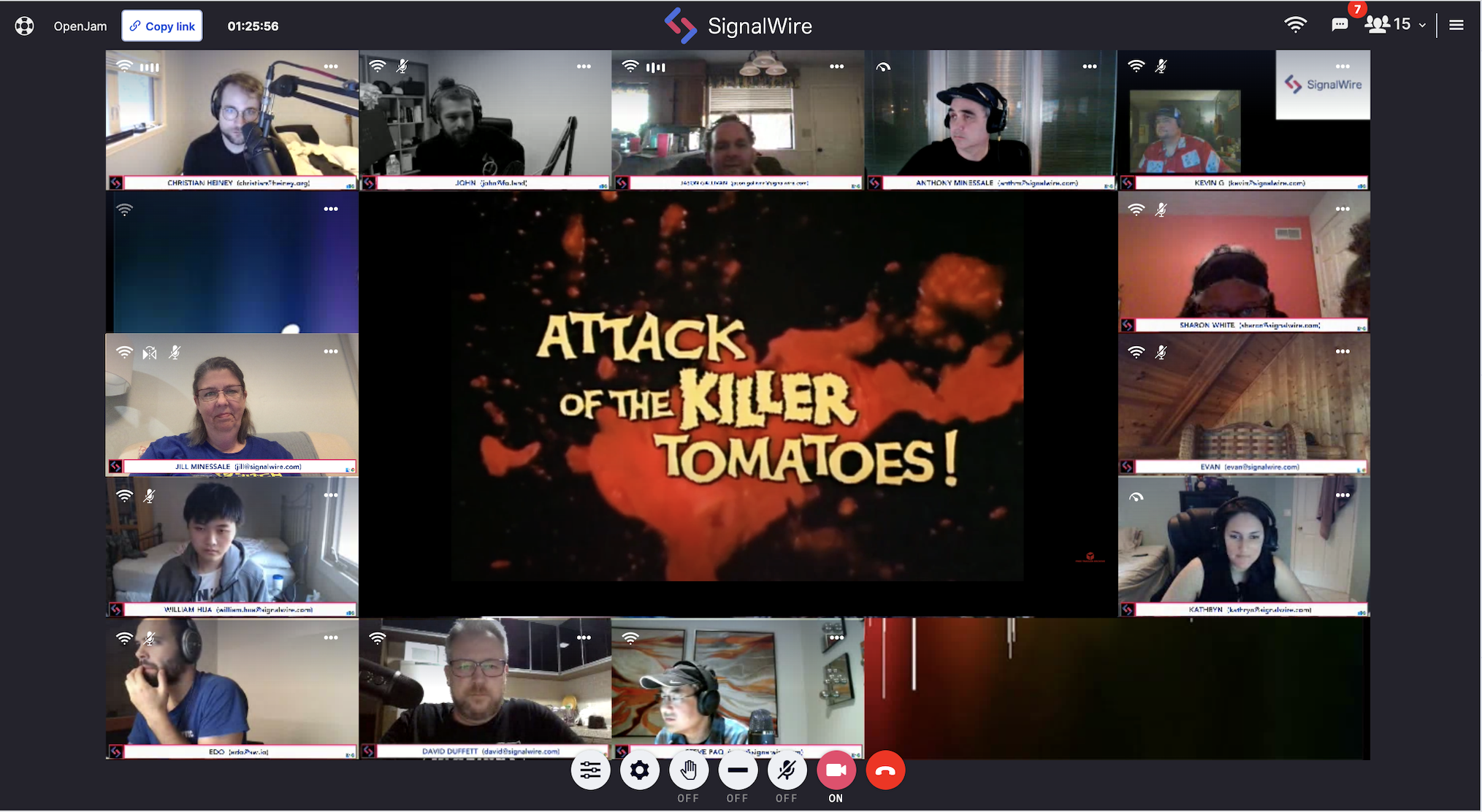 A more complete reference guide for video layouts is also available. Please contact us if you'd like the reference guide.