SignalWire Work is a new way to stay connected and collaborate with your office colleagues: a powerful tool that makes working from anywhere possible for a myriad of different companies and career paths. SignalWire Work is more than video conferencing, we created a virtual office that effectively allows any company to transition to working from anywhere in the world without the growing pains. As the world continues to change, working from home is becoming a more desirable option for both companies and employees.
SignalWire was built from the ground up by a completely remote team of employees from 11 different countries and 15 different states. We use our own technology to communicate with each other every day and now we are ready to share our secrets with the world.
Many businesses are now finding themselves thrust into remote work with very little preparation and lack the tools necessary to run an effective business environment. Rudimentary solutions like basic video conferencing are a square peg in a round hole, lacking the complexity and social nuances of a real office. SignalWire Work is a Virtual Office that offers a sustainable way for employees to work effectively from anywhere in the world. With the highest quality audio and video bandwidth optimization, no downloads necessary, 100+ possible streams, and optimal security, you really can make remote, work.


What makes a Virtual Office different from classic video conferencing?
The key difference between a Virtual Office and video conferencing is our Virtual Lobby where you can get a clear view of where everyone is and what they're doing, making it easy to drop in and out of different rooms. Team leaders and decision makers can create as many different conference rooms as they need and customize them to the way their company works best. You can create a series of fixed rooms that are always there, or invent new ones on the spot if you need more 'space.' Just like an IRL office, these rooms can be used to host public or private meetings, hunker down to get some work done, or catch up with your co-workers during breaks.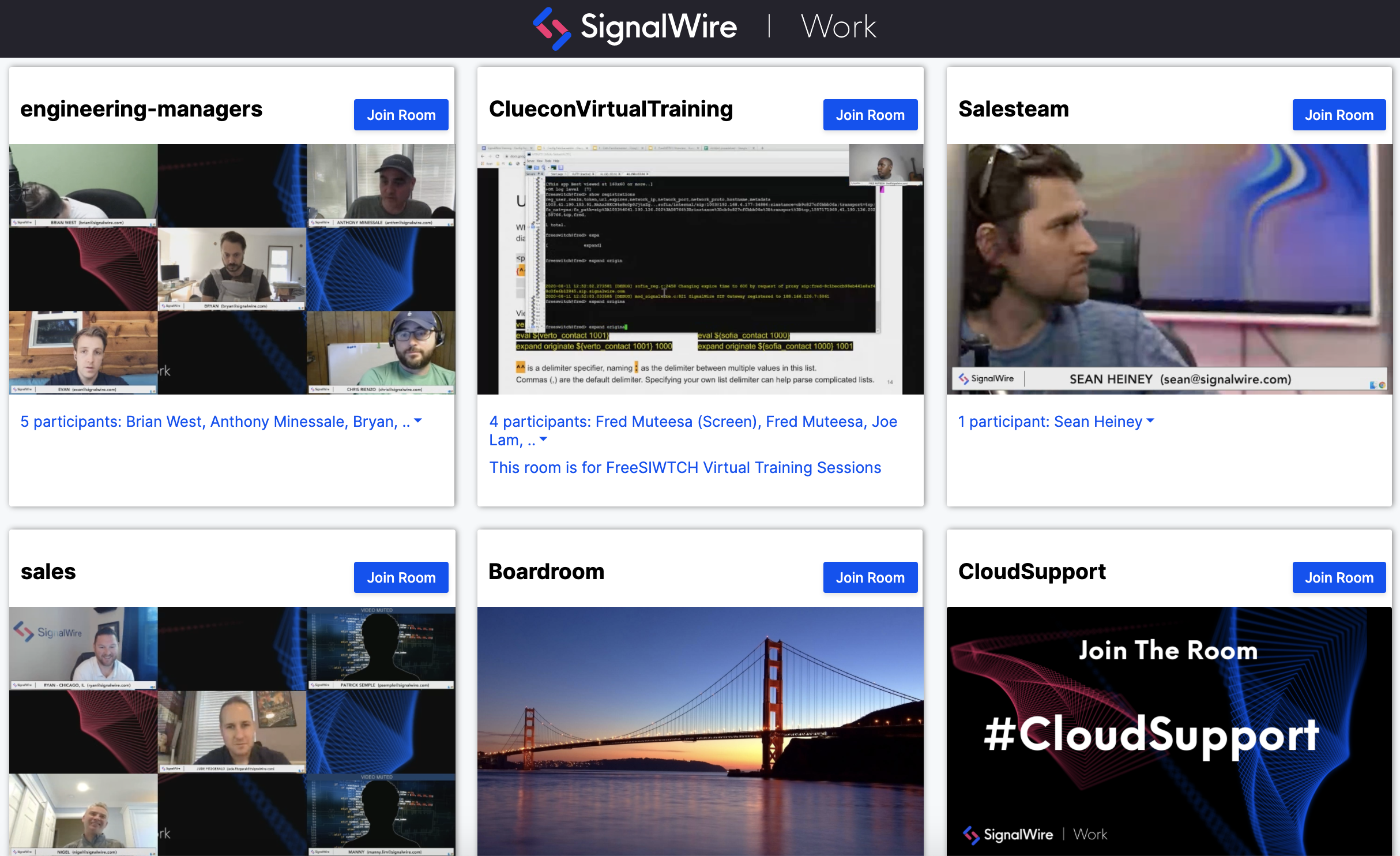 Outdated video conferencing solutions have employees working in isolation where meetings need to be scheduled well ahead of time in order to prepare a room, make sure everyone has the same app downloaded and to guarantee everyone can attend.
SignalWire Work is client-less, so no downloads are necessary, ever. All you need is a browser (which we know you have because you are reading this right now!) so any guests can easily be invited to your room just by sending a link.
Anything you can do in a real office, you can do with SignalWire Work. Let's say that Arthur is in his daily marketing sync up meeting, and Carol from sales has an urgent question for him about promotional materials. Instead of having to schedule a meeting over email, Carol can look in the lobby and see exactly where he is. She can even transfer him directly into her conference room using the Room Navigator so they can discuss the issue immediately.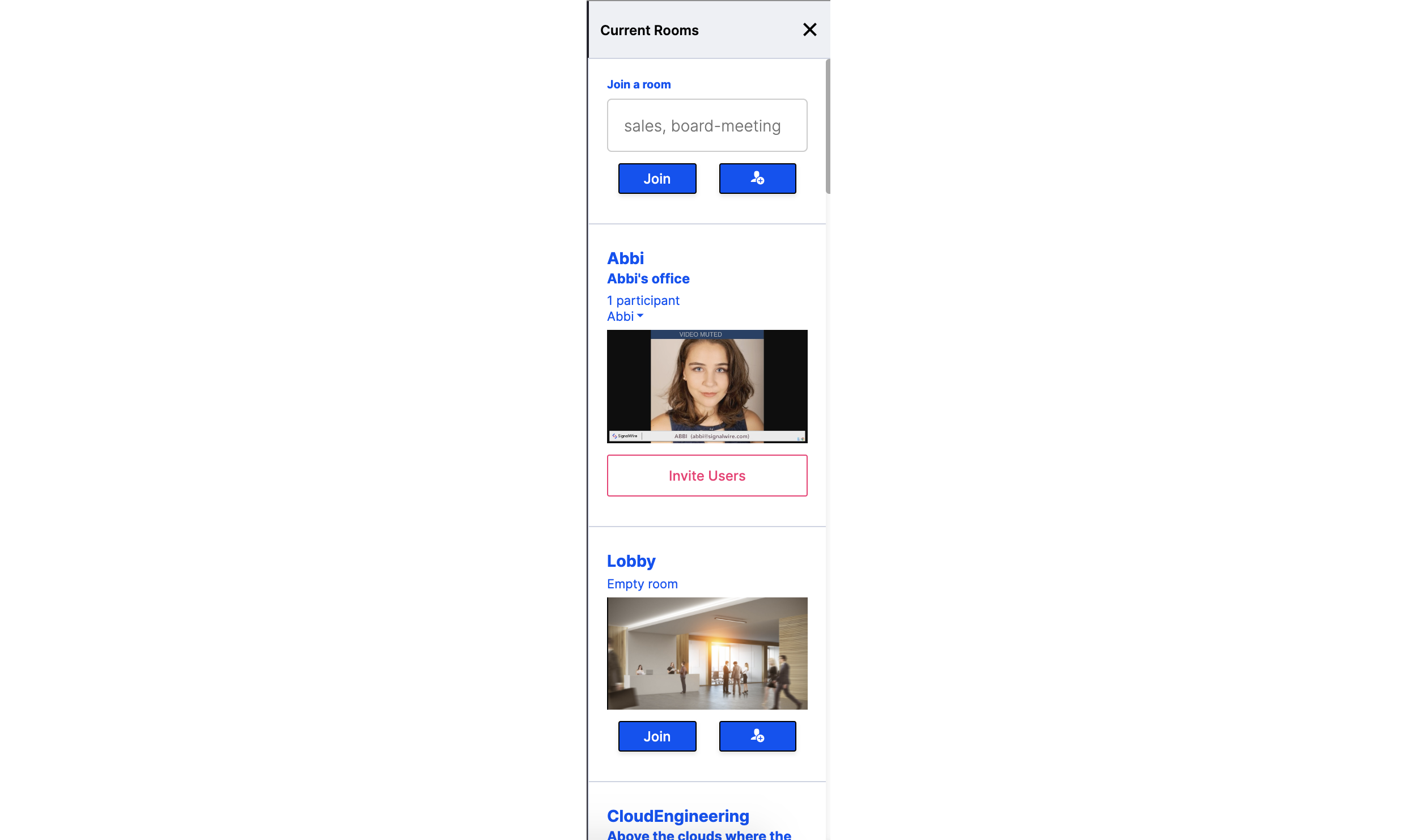 Or maybe the product team has a weekly call where they discuss new feature ideas. Arthur can see that there is a public meeting in the 'Product' room and decides to pop in to share some thoughts.
Arthur can even insert YouTube videos relevant to the topic into the call or play a ClippEEze (short video clips) to punctuate a humorous moment.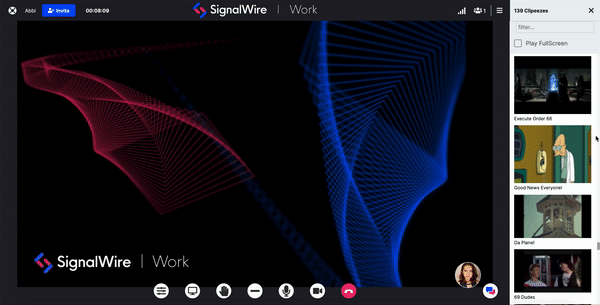 SignalWire Work allows for better communication between employees; it is a great tool for blended companies that want to keep remote and in office employees connected or for a company that is 100% distributed.


Get started
SignalWire Work is revolutionizing the way we work, allowing employees more freedom and companies to interact with talent from all around the world. Working from anywhere is more than possible, it's intuitive and secure. Try it out free for 30 days, at https://signalwire.com/products/work. If you have any questions, don't hesitate to ask our live and local 24/7 support team at signalwire.community.