Technical Writer
Renae Sowald
As we wrap up 2022, we are focused on polishing our existing products and addressing outstanding issues. So, this will be a short recap of November general releases.
Developer Portal Updates
If you are a new SignalWire user or remember your early days, you know we offer many products from Voice APIs to prebuilt video rooms. Often, there are several options to accomplish the same goal. To improve the onboarding experience for new users and the development experience for experienced users, we continued the portal reorganization we started in October and added new entry-level content.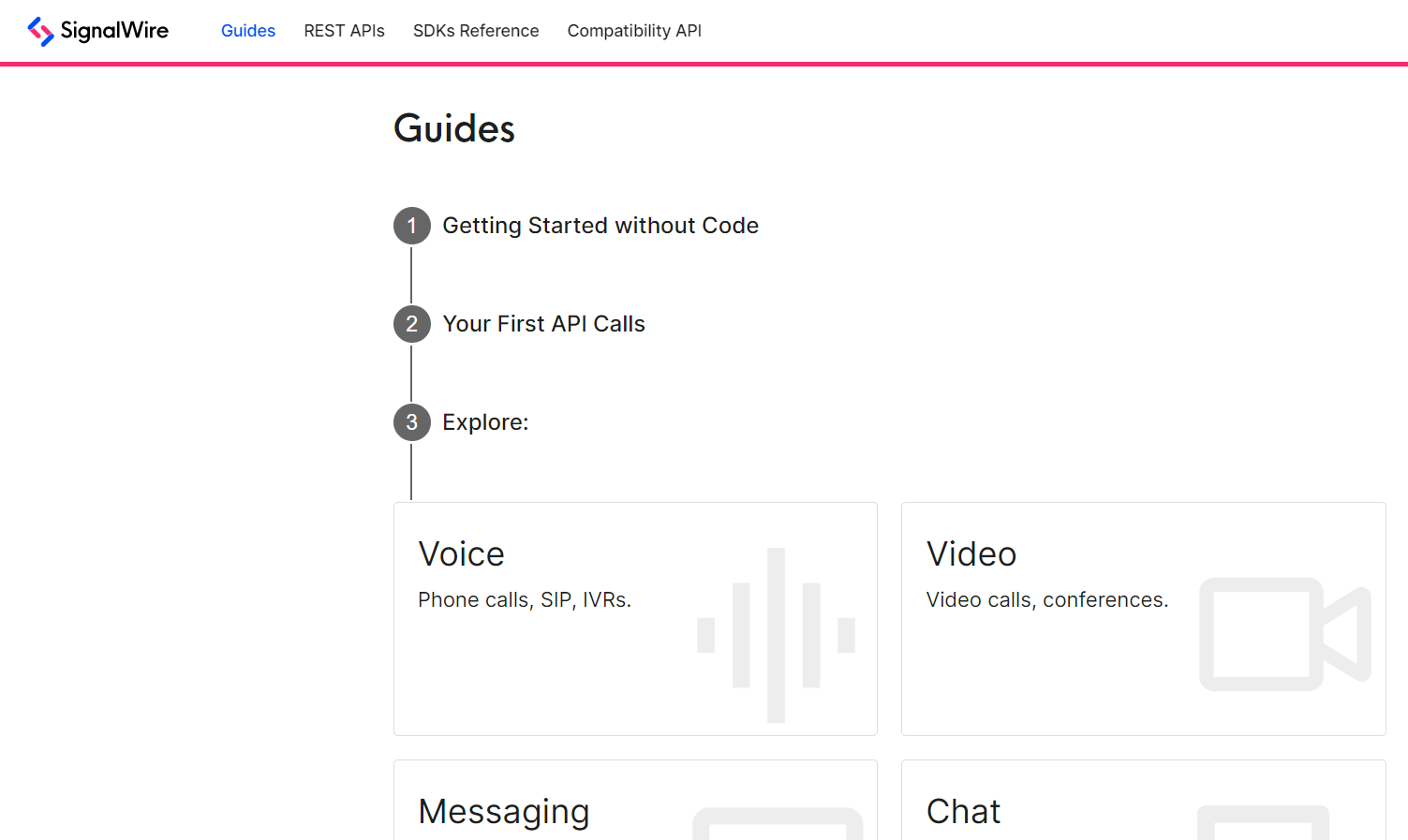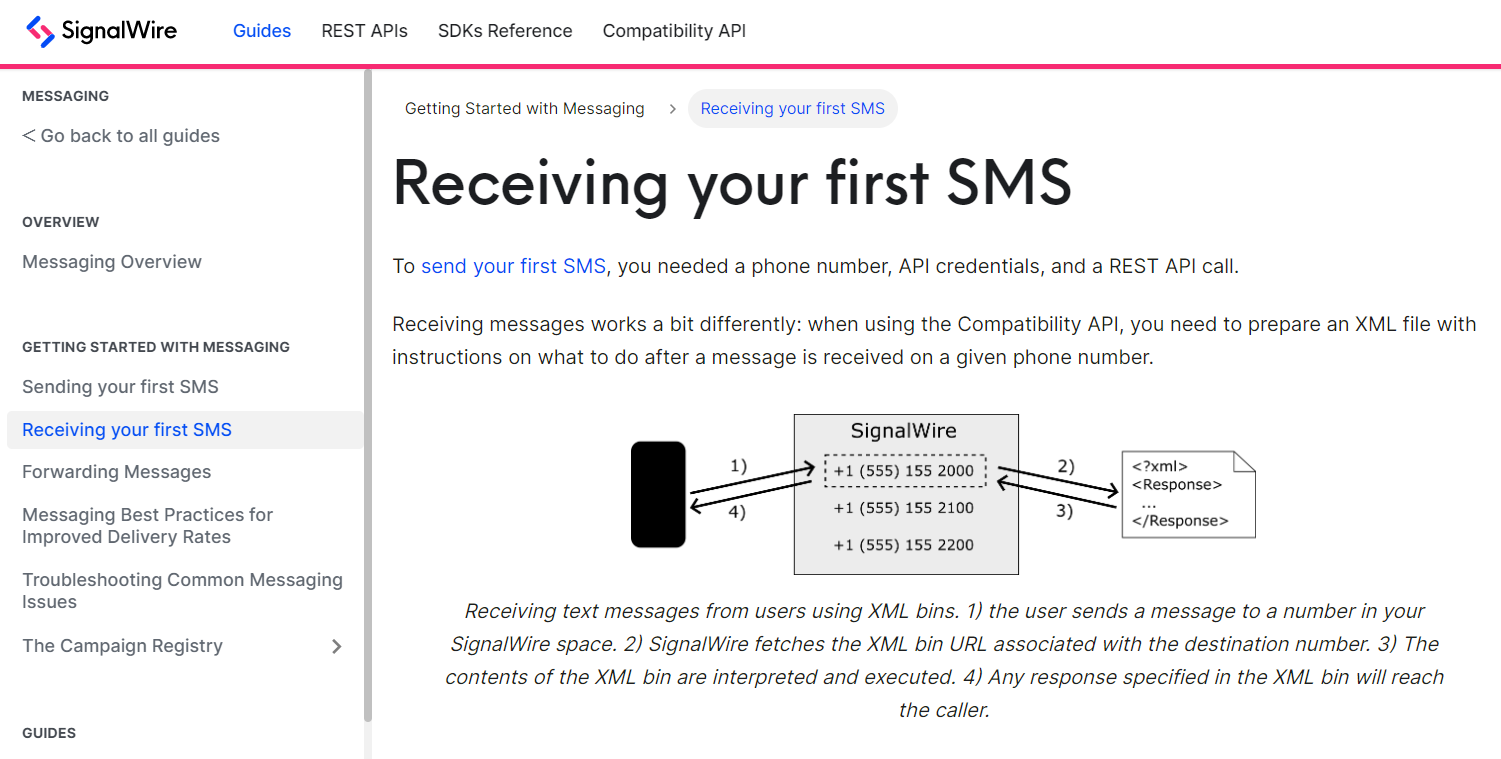 In our Video guides section, we have also reorganized to highlight the simplest implementation of a video room. We added a new guide "Extending Rooms with Custom Code" to discuss how to customize a video room even if you start with an embeddable room with pre-coded UI.
SDK Releases
In response to popular demand, we have added an inputSensitivity parameter for Call recording methods to improve the recording experience with background noise.

In the Voice namespace of the Realtime API, the more straightforward ended method replaced the waitForEnded and waitForResult methods.

In the JavaScript SDK, we added a permissions property to the Video RoomSession object to list the permissions available to the current member.
You can read the full release notes for client and server-side SDKs on our GitHub Releases page.
Forum Momentum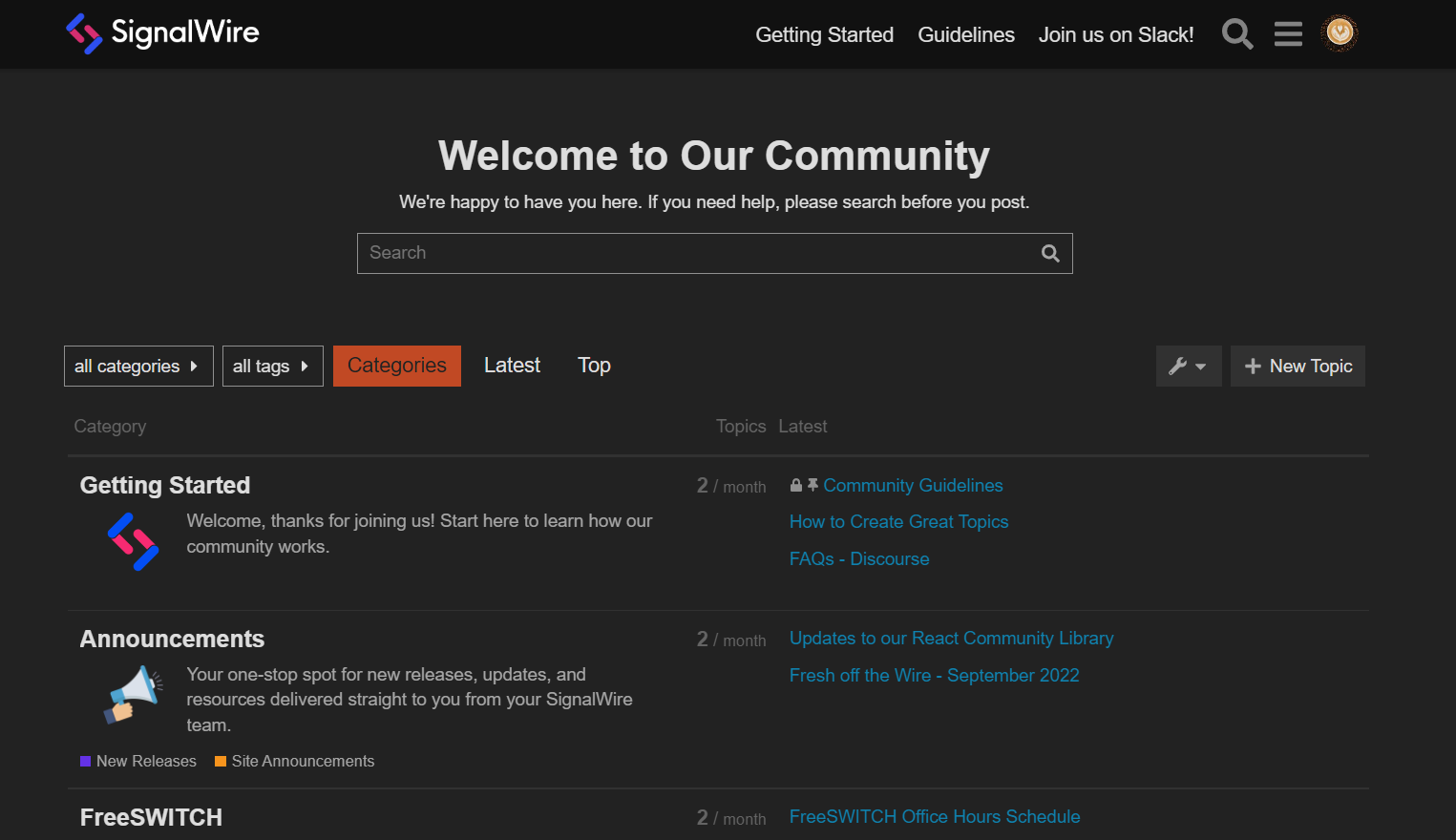 Shout out to our Community forum. Community members and SignalWire staff have been posting new threads. If you haven't visited yet, here are a few posts to get you started.
We use SSO to make it easy to sign in with your SignalWire account. If you have a question or want to start a conversation about SignalWire products or your setup, post to the forum with the "+ New Topic" button on the homepage.
What's Next?
We have already announced some upcoming products and features including Interactive Live Streaming, Call Fabric, and an updated Dashboard UI. We are still developing and refining these features, but you can expect to hear many more details in the new year.
As always, our roadmap is subject to change, so keep an eye out for the next Fresh off the Wire for the latest releases and updates. We'll be back at the end of the year with new developments and a review of 2022 at SignalWire.