The New Face of Video: Programmable Video Communication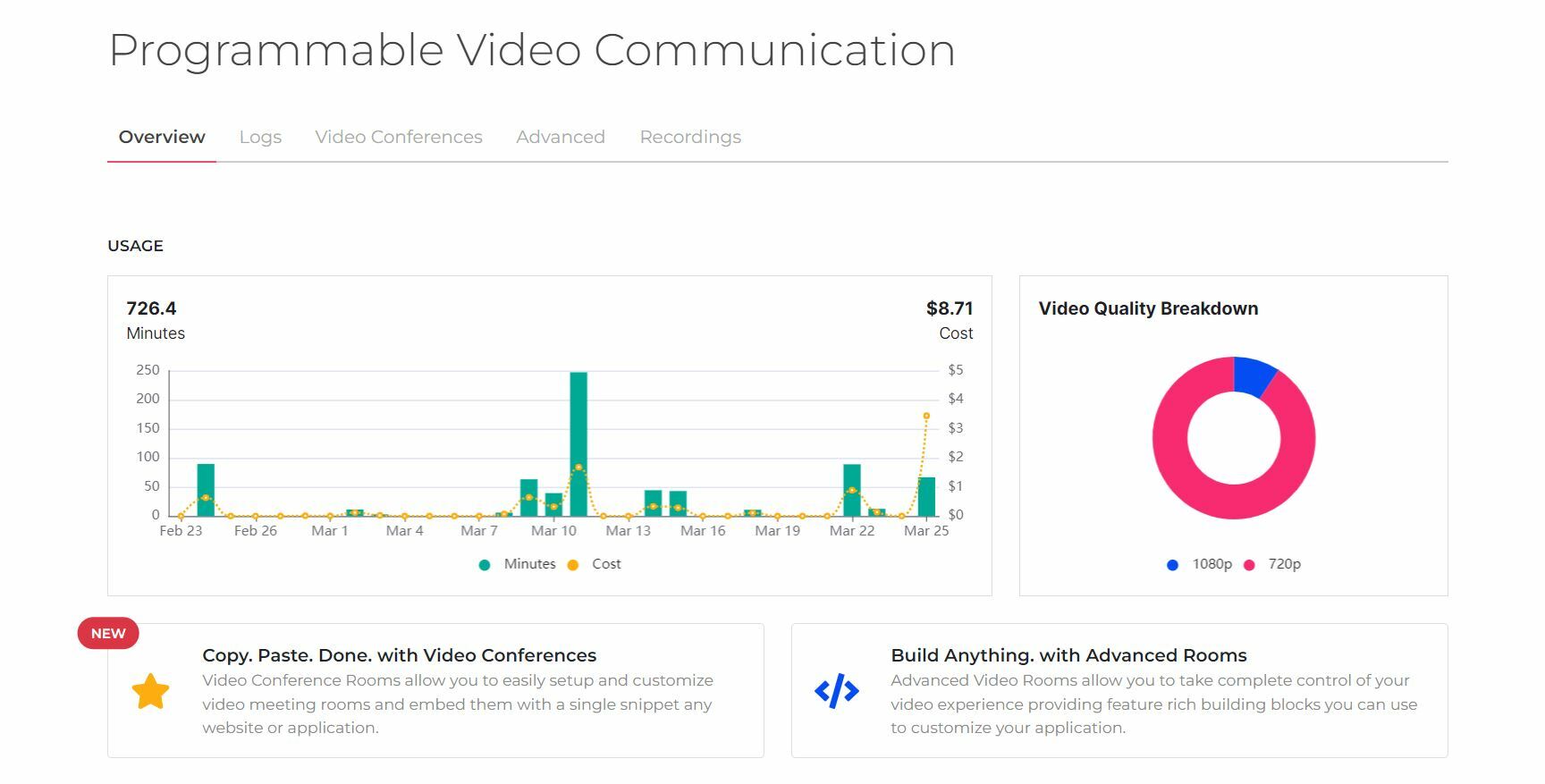 There is a new face on your SignalWire Space. The Video dashboard has been redesigned as Programmable Video Communication to house new videoconferencing tools available for any level of user development knowledge. To get started quickly with a pre-built platform, embed a Video Conference in any application or website by simply copying and pasting a code snippet. API Rooms, the familiar staple of SignalWire video tools, are the building blocks that allow you complete control and customization in developing your application.
Clicking on the Video Conferences button will create a new Video Conference Room. This is a full-featured pre-built virtual meeting room that you can easily customize and embed into any website or application with a single code snippet. Standard functionality like screen sharing, recording, and muting video or audio are included with more advanced functionality on the way. Video Conference Rooms are also extensible using our realtime-SDK and API. Here's a look at how to use this new feature!
Step 1: Clicking on the Video Conferences button will open this form. Give your room a cool name and hit save.

Step 2: Next, configure your room settings. We recommend turning on room previews! You can even customize the colors.

Step 3: Use the buttons at the top of the page to join the room, copy a link to the room, or get a code snippet to copy and paste into your application code with moderator or guest permissions.

Step 5: One more thing! Many low-code platforms lock you into limitations and restrictions. Not SignalWire. You are free to hook into the underlying room to add custom features. Imagine you would like your application to display a toast message when a member joins the Video room. You can set that up here:
You can listen for various events in a room with `roomSession.on` (someone joins or leaves, someone is talking or muted, the layout changes, etc.) and write custom code for ONLY that. We'll take care of the rest.
Step 6: Enjoy this simple yet powerful tool to host video conferences in your application!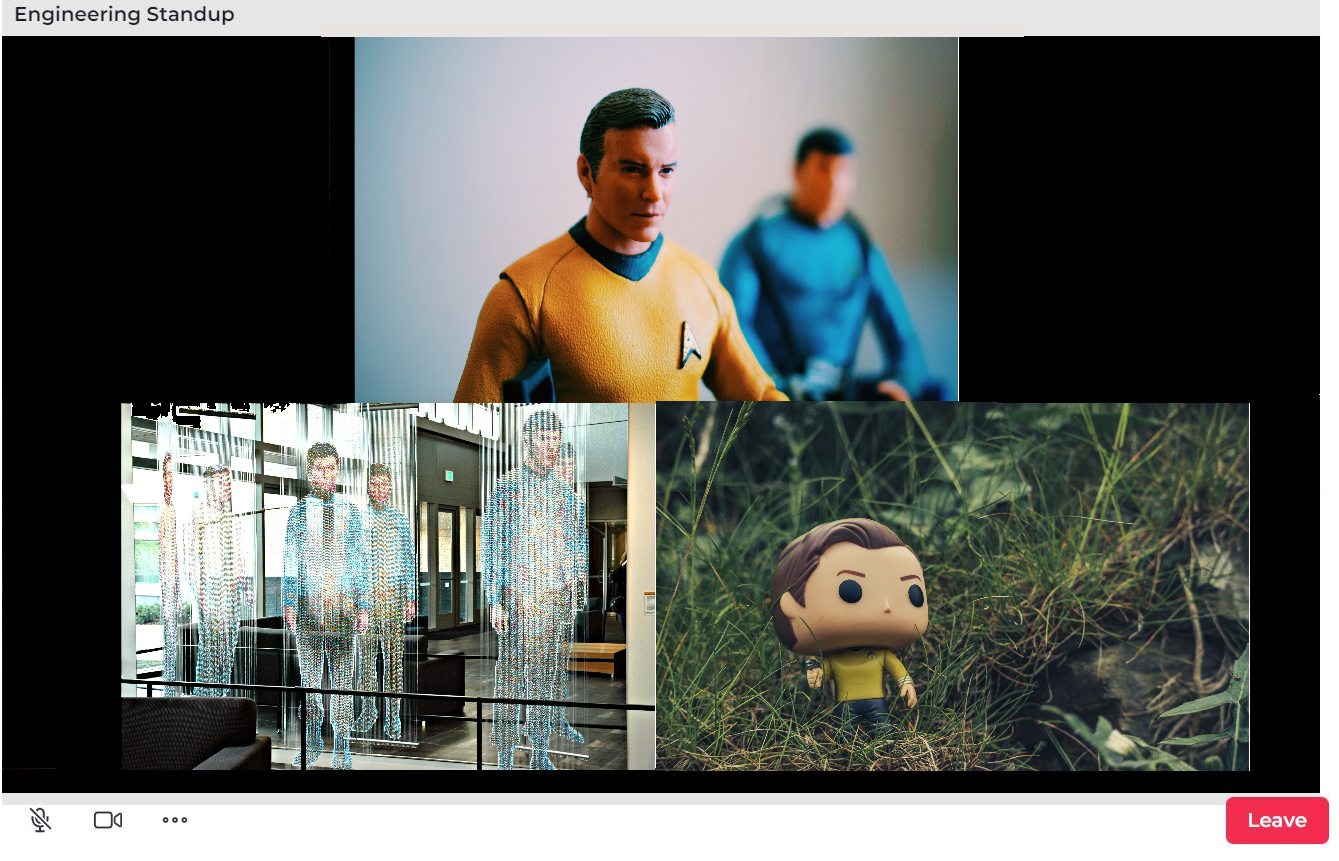 Upgrade Your Support
SignalWire is now offering support tiers so you can choose what works best for you! There are three tiers that are described and compared on our Support Plans page. In short, the Basic tier is reflective of our current support offering, while the Extended and Premium tiers level up response time and channels of contact. All new space signups will receive the equivalent of Extended Support for their first 45 days to help get them off to a great start. If you would like to take advantage of the higher support tiers after that, your account will be billed at the rate shown, with a minimum 6-month commitment required.
We also now support High Throughput Calling to both PSTN and SIP for each SignalWire Space. Now you can place your requested number of calls per second using any combination of the available numbers within your Space. There are five incremental tiers to tailor call volume to your business needs. This service requires a 3-month commitment, and customers should see the Pricing page and contact their sales rep for more information.
What's New in the Developer Toolbox?
A Redesigned Developer Portal
We have renewed our landing page! Users now have direct access to different types of resources for different levels of familiarity with our APIs and SDKs. New users can pick a product like Video or Voice to get a selected collection of resources to get started from scratch. Experienced users can go straight to the Technical Reference for the API or SDK they are using.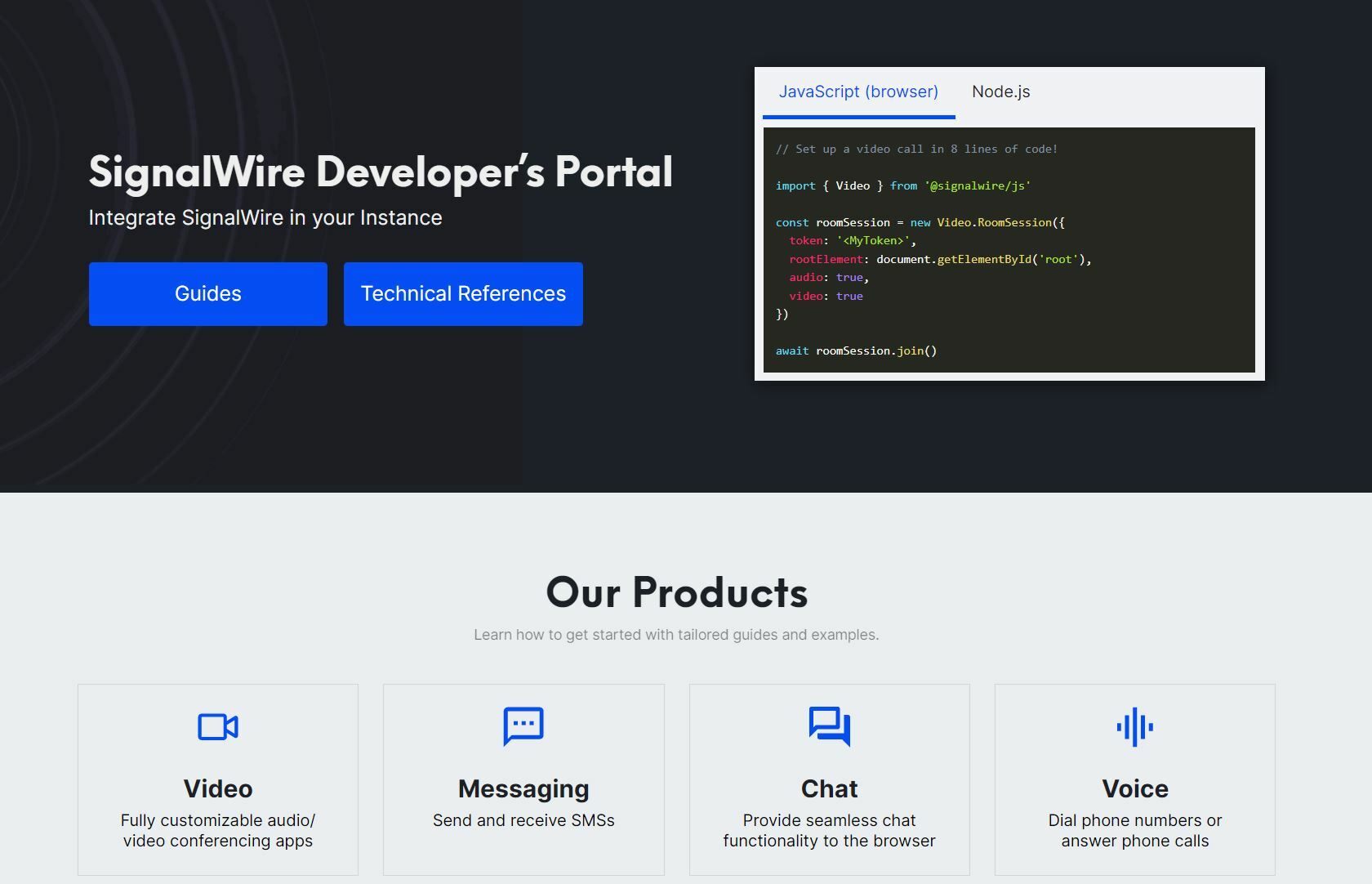 In the first horizontal section, the two blue buttons take you either to a list of guides or on to the technical reference section.
In the "Our Products" section, users that are just starting out with SignalWire can select the kind of product they want to build. This will send them to a sub-landing page about that product (e.g., Video). We help decide which technology is best for them on this page and link to a resource to get started.

Under "Our APIs and SDKs," developers already building software with SignalWire can go straight to the technical reference for the specific API or SDK they need. This drastically reduces the number of clicks required to reach these resources.
The content itself of the developer portal has been reorganized to make it easier to find the information you are looking for. All technical references for our SDKs can now be accessed from https://developer.signalwire.com/client-sdk/docs while our collection of guides can be found at https://developer.signalwire.com/apis/docs.

Switching our Positions for You
Our SDKs have added the concept of Positions. Every video layout now has a set of predetermined positions which you can assign to members. For example, to set members to specific positions in a highlight-1-responsive layout, one member position would be set to reserved-1 as the speaker, and the other members would be set to standard-1, standard-2, etc. Other methods have been updated to support positions. For example, the screen-share stream would be assigned to the reserved-1 position mentioned above when screen sharing. Now you can create more dynamic and valuable layouts in videoconferencing applications and change any member's position as necessary.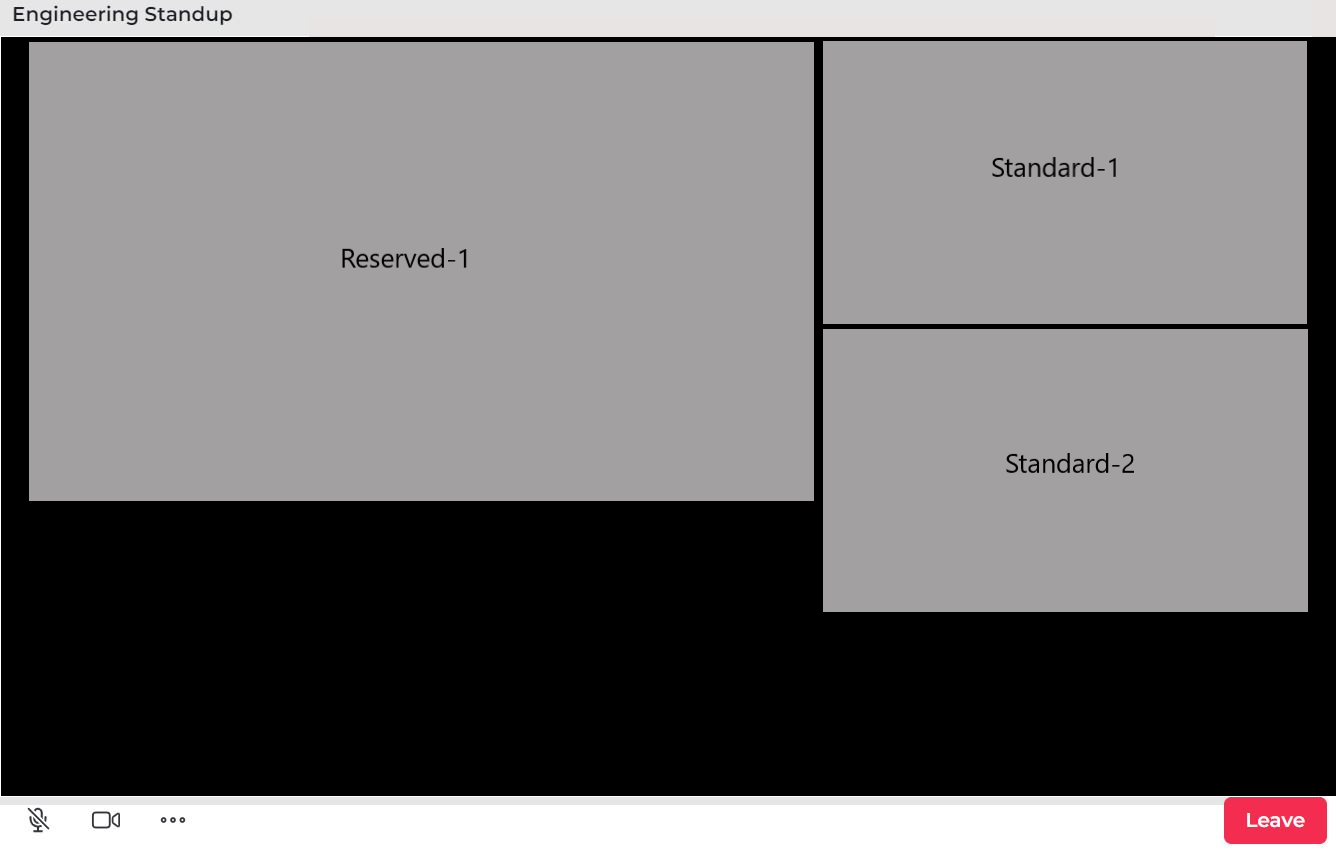 Chat With React
Call Forwarder
We have published a new Call Forwarder example and accompanying blog post. This example uses SignalWire RELAY and the SDK to accept an incoming call, play a forwarding message, and forward the call to a verified number. See the code on GitHub and the blog post on Medium.
A Couple More Methods
Use

createMicrophoneAnalyzer

to add a microphone meter to test audio input volume in real-time. See the technical reference for how to implement it.
New methods

setMeta

and

setMemberMeta

are available on the RoomSession object in a video application. This can store any JSON data. For example, you could use this storage to pass around unstructured data for an application's state. See our technical reference for more details and example code.
And Soon...
Our RELAY SDK is moving! Ok, really, it's just integrating with our Video SDK so that Voice, Messaging, Chat, and Video will all be available from the same SDK for a consistent developer experience.
We'll also be bringing you more features for the Video Conferences we featured here. Look forward to even more robust functionality in the same easy-to-use package.