Background
In response to the growing need to disseminate information regarding COVID-19, Google has made Dialogflow agent and fulfillment code samples for COVID-19 available on Github as a starting point for call center applications.
A tutorial and demo for setting this up exists on their Dialogflow documentation. This article expands on the referenced telephony integration for conversational AI.

Excerpt from Dialogflow Documentation
SignalWire One-Click Telephony
To discover our Google One-Click Telephony integration, please visit our previous blog post on this topic.
To see how this works, you can call the Dialogflow agent in our account:
You can ask the agent questions like:
How long does the COVID virus stay on a surface?
Should I wear a facemask?
I think I might have COVID-19. Should I see a doctor?
Try it out!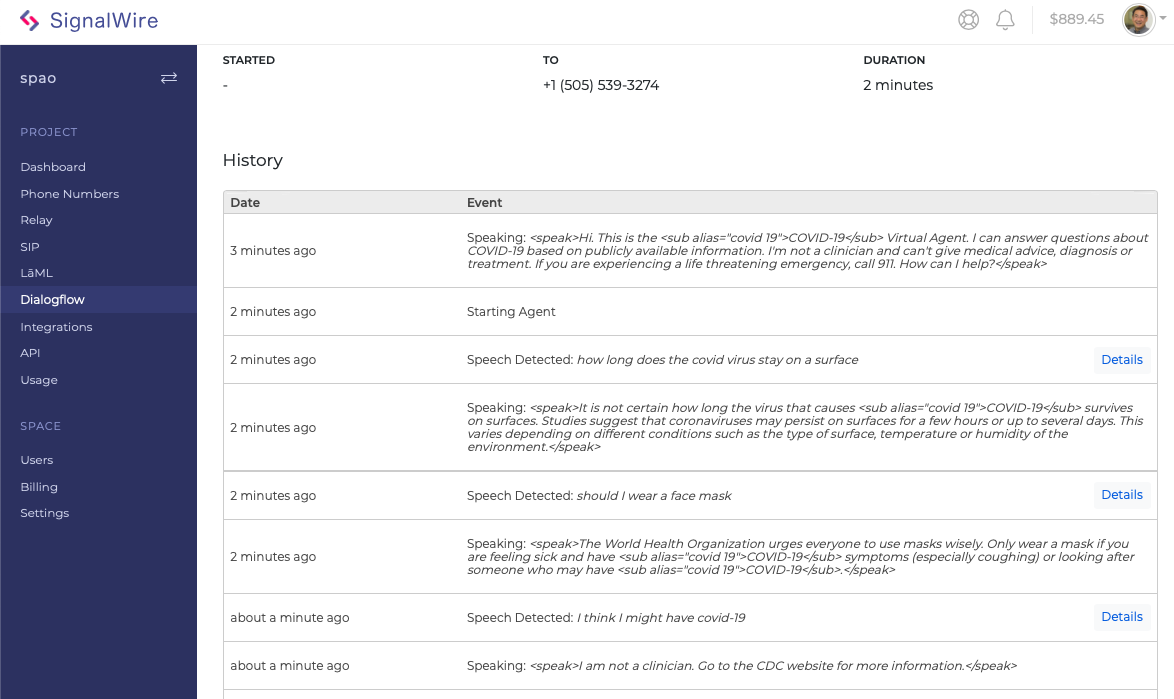 Dialogflow Call Log within SignalWire Space
A Rich Software-Defined Telephony Platform
Beyond this simple Dialogflow integration, you can also take advantage of more advanced capabilities, including:
Toll-free numbers
Custom vanity telephone numbers and area codes
Call transfer capabilities to connect callers with human agents
API integration for software-defined telephony
For more information, contact SignalWire today.